Quick Change System Revolver Type S and EM/S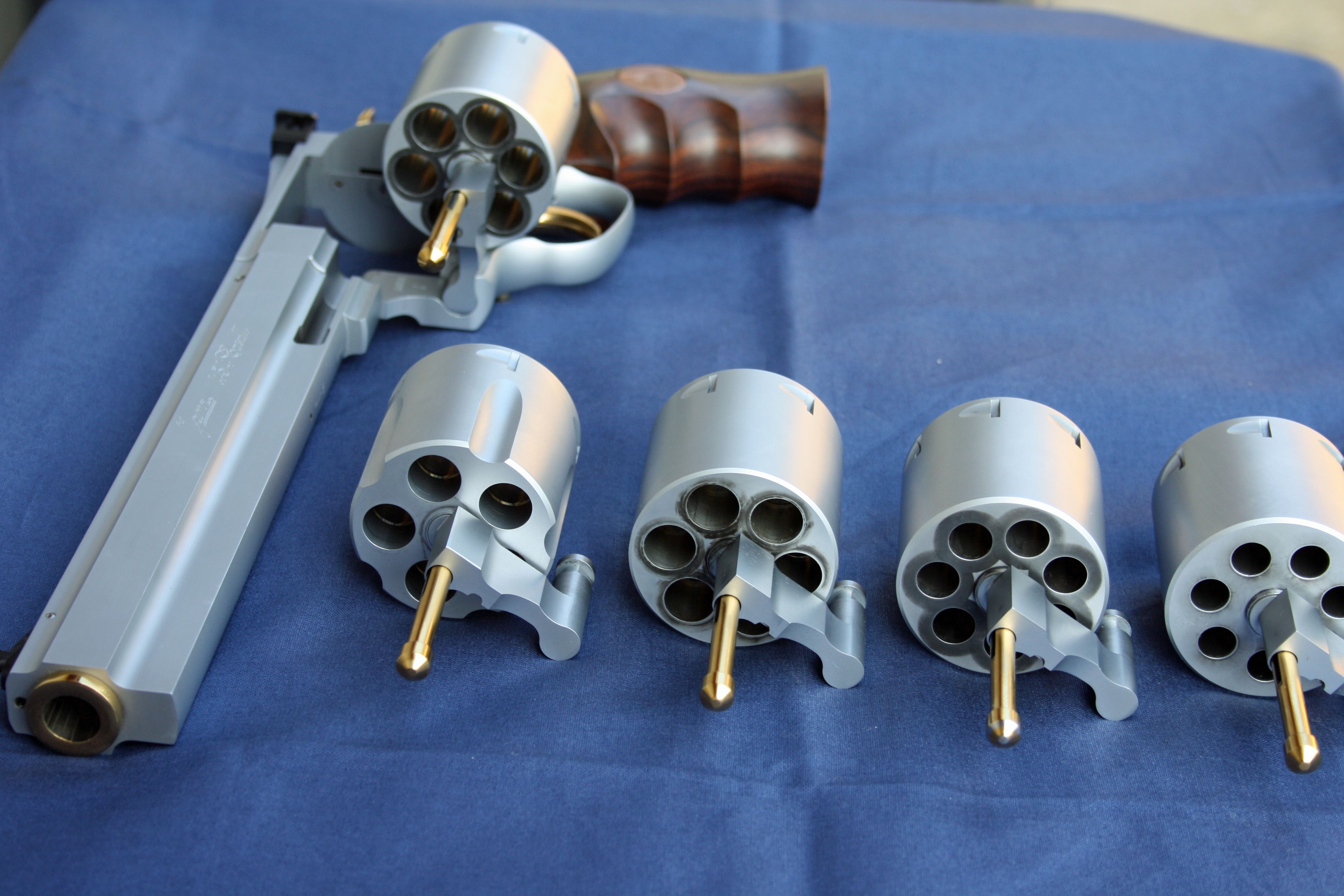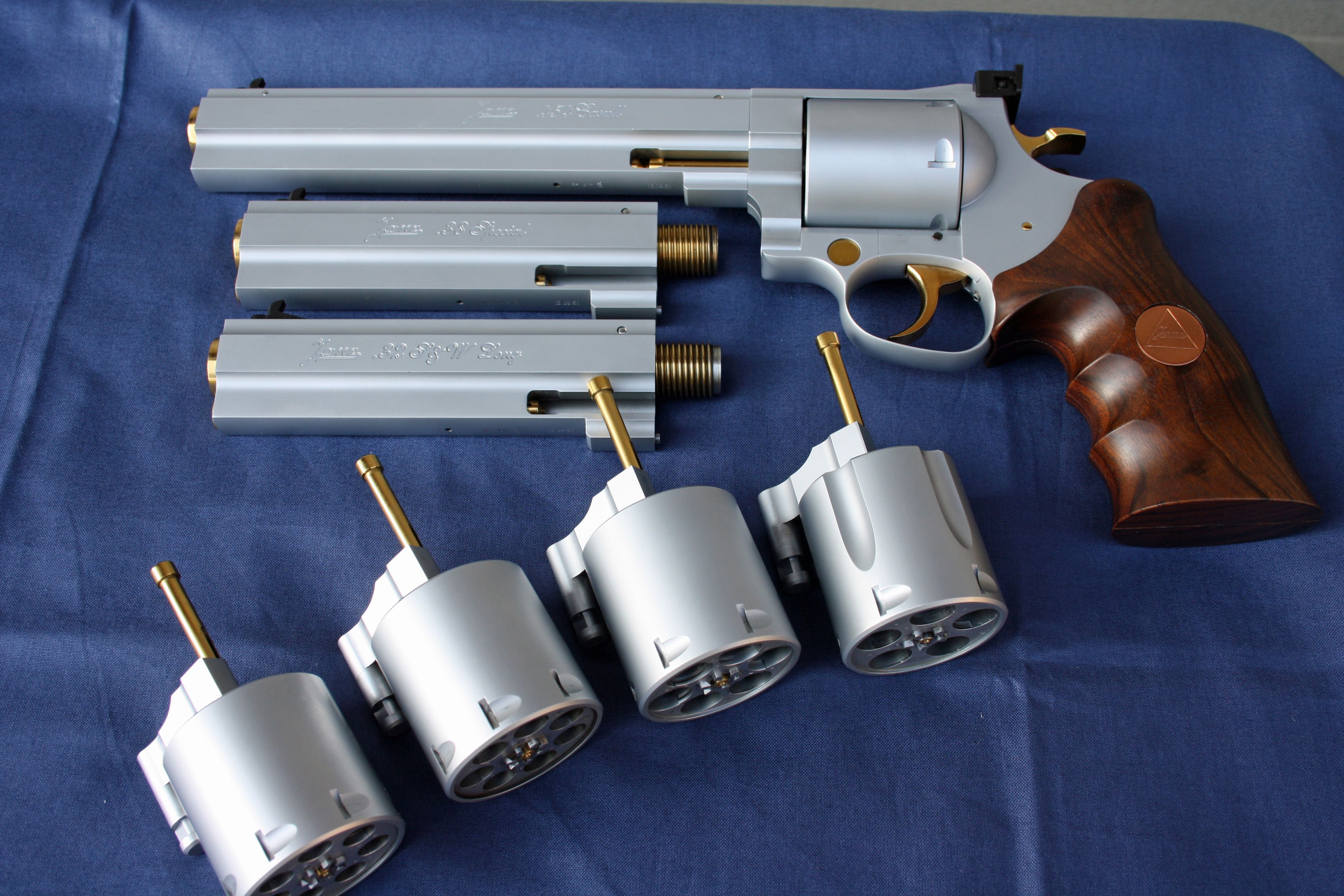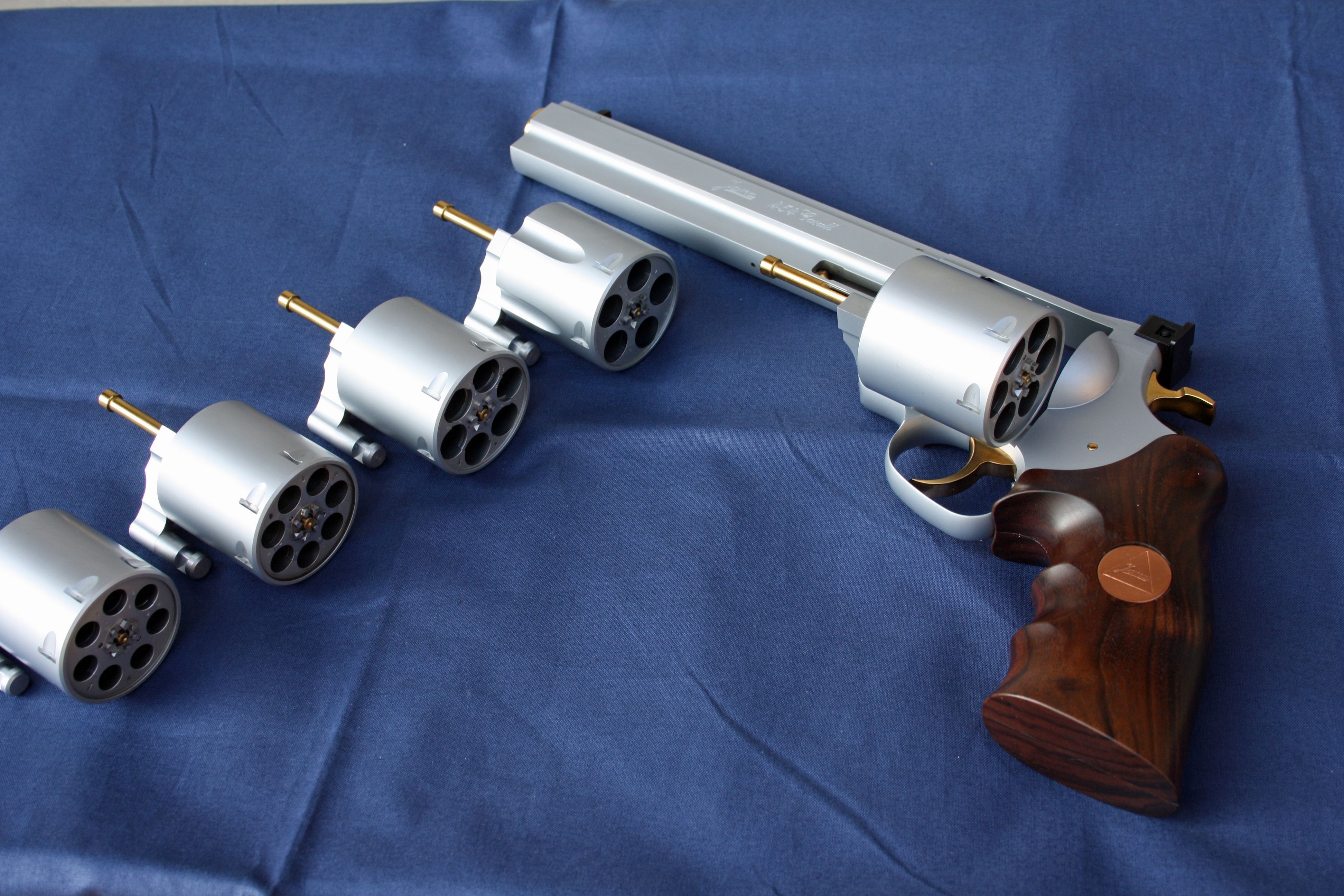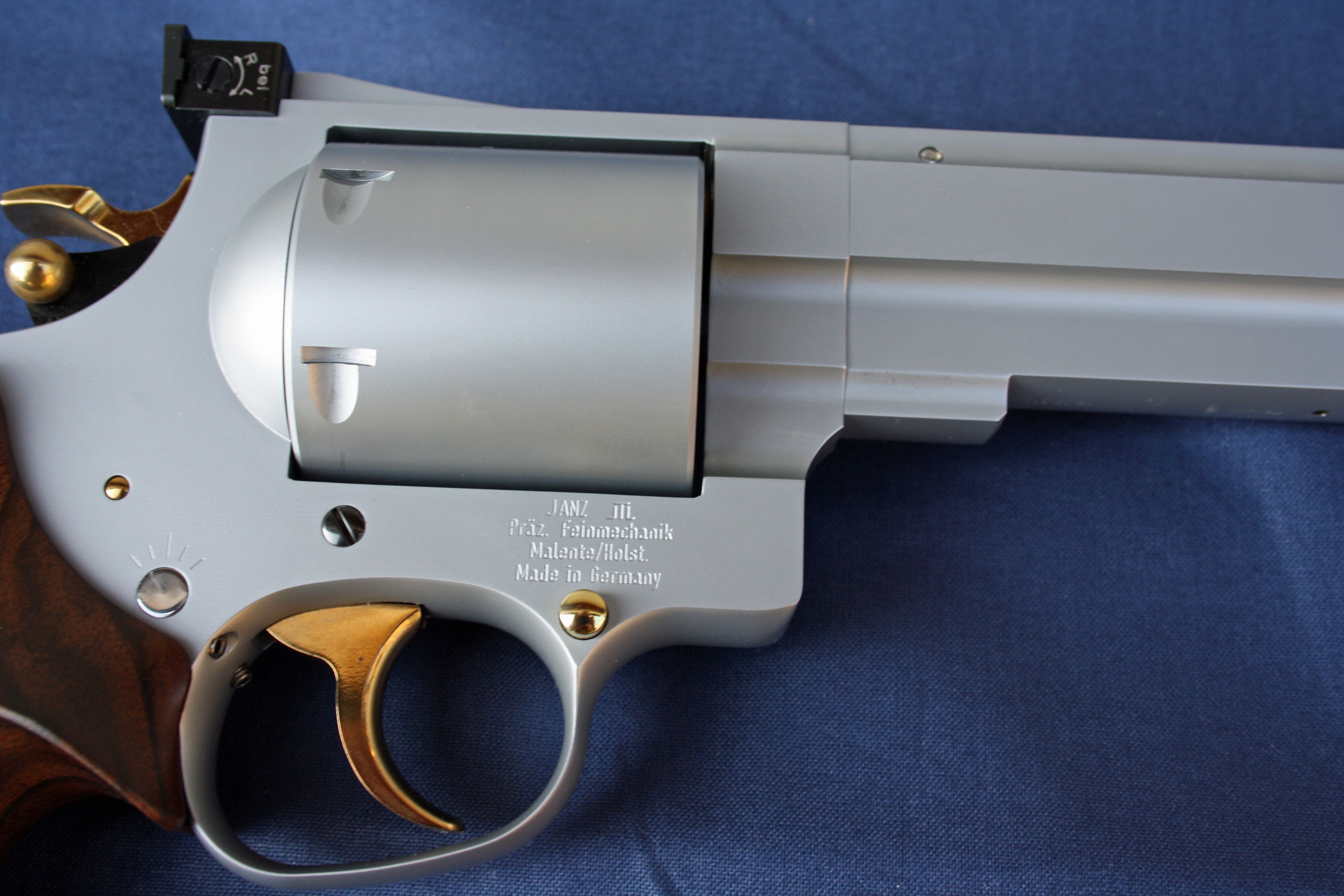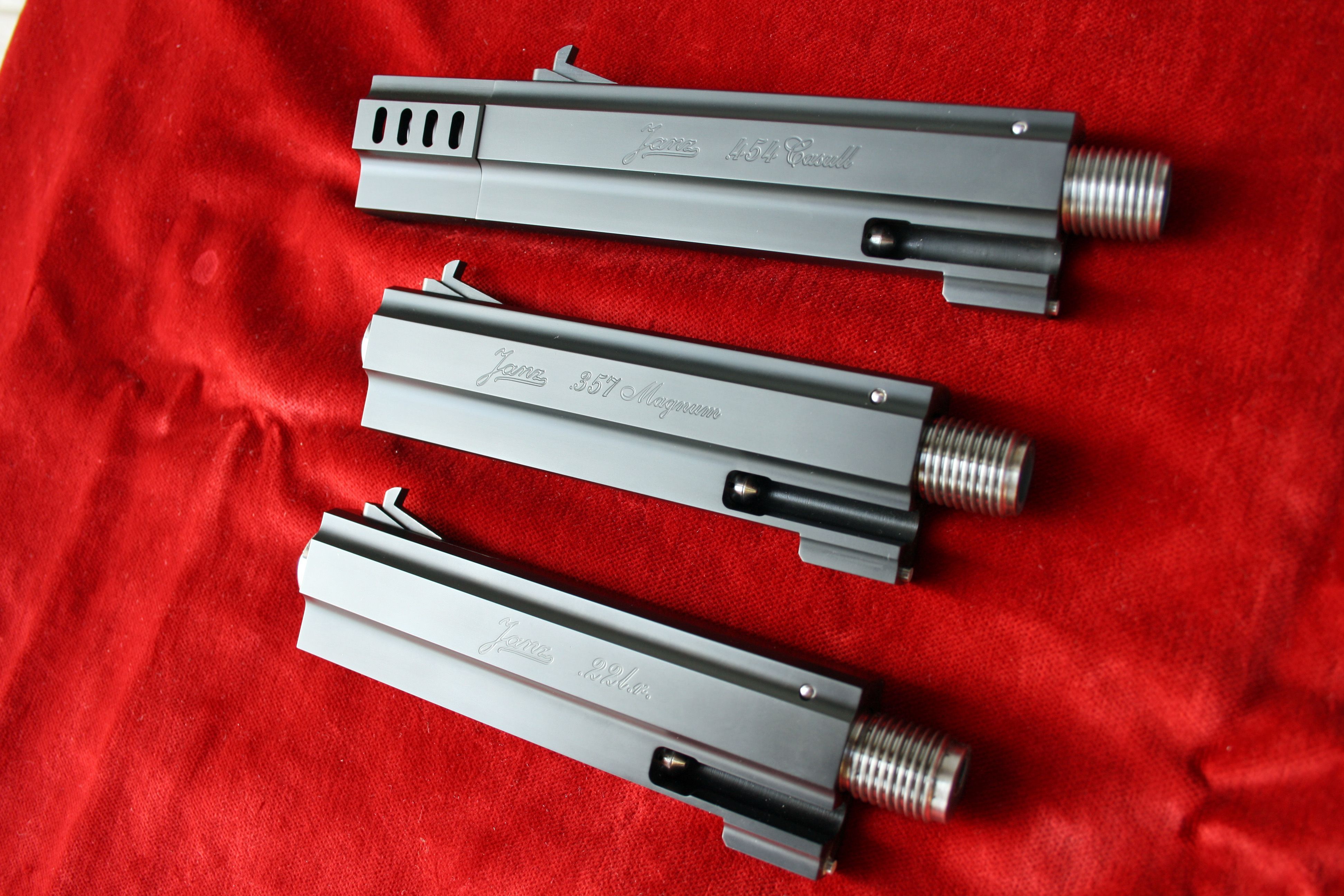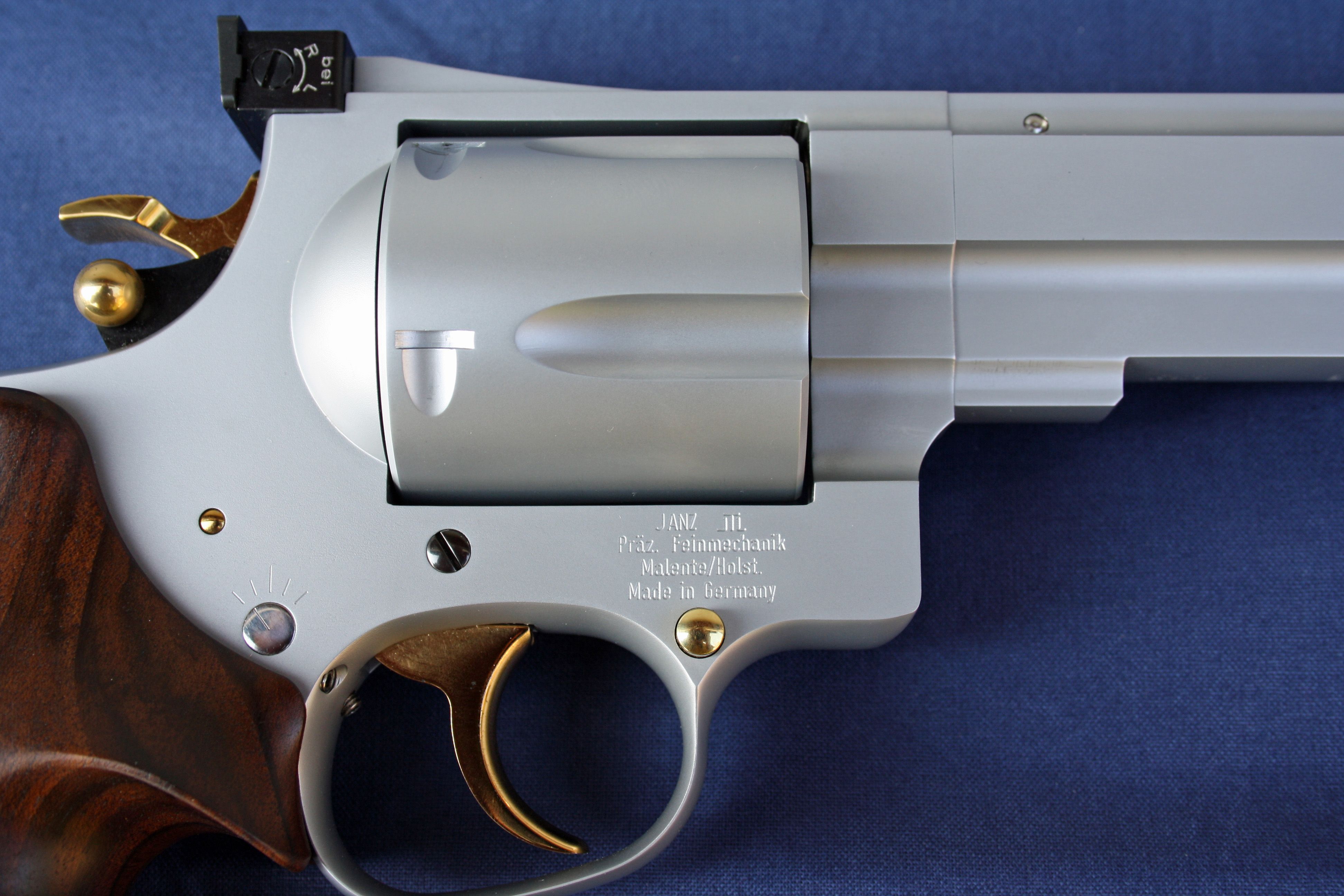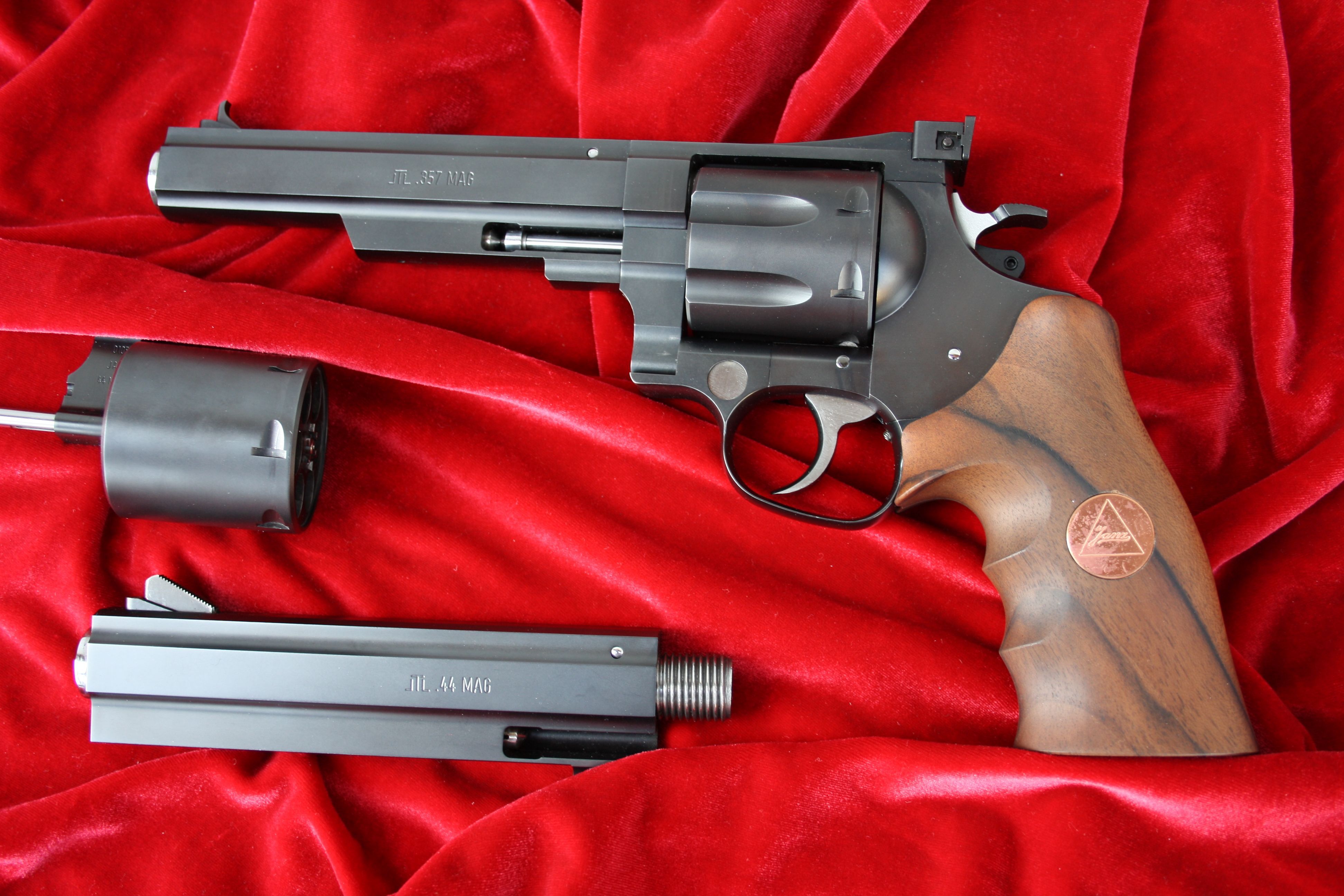 JANZ revolver type S and EM/S
With quick change system – Made in Germany
The JANZ-Quick Change System worldwide unique. *\*Change of calibres from .22 Ir up to .454Casull\ – without tools into seconds, no precision lost.**
Calibres from .22 lr to .454 Casull
Lenght of barrel selectable from 2 ½ " up to 12"
Surfaces: high polished / matt / stainless / plasma coating
All parts tempered
Trigger controlled by roll pin
Precision down to the smallest detail!
JANZ-Revolver Type S change system now also in barrel length 2,5"
Technical data
All inner and outer parts are constructed tob e wear-resistant, guaranteed to last lifetime.
Guides are subject to very tight production tolerance and are achieved through a honing process "h6"-quality
– representing a maximum of precesion.
FRAME: CNC-milled from special chrome-moly steel. Additionally tempered surface. Surface is highly polished with a brown-finish.
Other surfaces/coatings avaiable at extra charge.

Size: 150 (130) x 130 x 40 mm, net weight about 500 (450) g, for calibre .22 lr up to .454 Casull (.44 MAG).
Special trigger with a ball-construction has no pressure point. Safety lever automatically controlled.

Single-Action and Double-Action (SA / DA). Cylinder has quick unlocking.
Triggerstop fine adjustment. Adjustment for accurate setting of trigger pull weight with plus/minus scale.
But grip same as S&W-frame, type N-Round butt.

BARREL: Lenghts of barrel selectable from 2 ½ to 12".
Barrel is made of coated, chrome-moly match grade steel.. Special model "Lothar Walther" (Polygon or prethreaded at extra charge).
Comes with an adapter for balance weight and fluorescent point sight, for instance aimpoint.
CYLINDER is made of heat-treated, tempered steel with high chrome content. Cylinder is generally not fluted (avaiable at extra cost).
Capacity: .22 lr 8 (7) rounds / .357 MAG 7 (6) rounds / .44 MAG 6 (5) rounds / .454 Casull 5 rounds.
Cartidge surface is CNC turned and recessed. Precisely tempered and honed.
Quick change device for maximum safety, changes in a few seconds.
Latch pin assembly has JANZ gold plated ball.
SIGHTS: Front sight and rear sight leaf are easily changed and adjusted.
Precise adjustment is by a 12-increment-screw-pin. Elevator-micrometer, seperate adjustments for elevation and windage.
Quick-change-system for sight block.
TRIGGER: Trigger characteristic are changeable due to three different point rolls.
The trigger let-off point can be selected for "soft", "middle" and "hard".
Trigger weight is infinitely settable from the exterior from 800 – 2000 f for SA or 3000 – 6000 g for DA, readable at plus/minus scale.
TRIGGERSTOP precisely adjustable.
HAMMER: Has a grooved thumb plate for safe pre-tension in SA and massive hammer plate that reduces delay direct on the firing pin.
GRIPS: Original equipment comes with "Nill"-wood grips.
Other grips made of rubber or from other producers available at extra cost.
Grips are srewed together and magnetically secured with the gold plated JANZ-emblem-disc.